Thursday, December 14, 2017
Wednesday, December 13, 2017
by AWR Hawkins 13 Dec 2017
This is one of many steps going into effect which will quickly place ammunition under controls similar to those which Democrat lawmakers have placed on firearms.
In this scenario, a "processing fee" is just another tax that law-abiding citizens will pay for the bullets they buy.
Then, in 2019, all ammunition purchasers will be required to undergo a background check like those currently required for firearm sales. That background check will require the law-abiding citizen to "pay a $1 state fee" for the check. That "fee" is yet another tax.
Once such fees are in place it is quite easy for state bureaucrats to increase them to cover unforeseen costs. In the end, this will make ammunition cost-prohibitive for poorer families who may live in situations where they need a gun and ammunition worse than anyone.
It should be clear from California's gun control history that these laws on ammunition are only the beginning. After all, California implemented background checks for firearms then followed that with gun registration requirements and gun confiscation laws. They even put in a 10-day waiting period on gun purchases and required would-be gun buyers to acquire a certificate from the state proving eligibility to buy a gun. The certificate is only good for five years and requires a fee at renewal. That fee is another tax.
Ammunition laws will follow the same pattern if Californians keep electing the same people to office.
Posted by

Sam and Bunny Sewell
at 8:56 PM
No comments:
Links to this post


COMING SOON -
THE WEAPONIZATION OF FALSE ACCUSATIONS
IN THE WAR AGAINST MEN
by Samuel Orrin Sewell and Bunny Sewell
Sam: When I was growing up, my cute little sister learned at an early age that if she did a false accusation "tattle" to our Mom and Dad, I would get punished and she got hugged and comforted. She grew up to become a leader of the feminist movement.
To the citizens of Alabama - If he didn't have a trial and did not confront his accuser or have a defense attorney where do find the audition hubris to find him guilty?
Posted by

Sam and Bunny Sewell
at 7:00 PM
No comments:
Links to this post


Tuesday, December 12, 2017
Alec Baldwin Considering Anti-Trump One-Man Broadway Show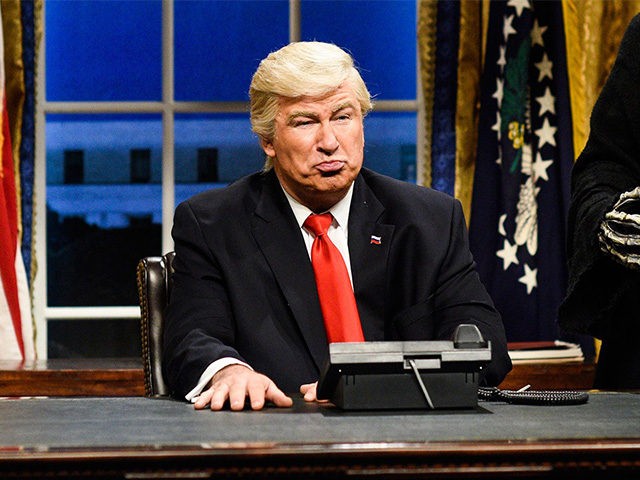 by Ben Kew 12 Dec 2017
Actor

Alec Baldwin

has confirmed he is considering taking his infamous impression of President Donald Trump to Broadway in a one-man show based on his popular

Saturday Night Live

routine.
"We may take the book and make it into a one-man show on Broadway," Baldwin said in a Monday
interview
on
The Howard Stern Show
in order to promote his recent faux-chronicle of Donald Trump entitled
You Can't Spell America Without Me.
Baldwin added that any show would be produced by Lorne Michaels, the creator of Saturday Night Live.
"What Lorne did do is give me permission to write this book," Baldwin said. "My rendering of (Trump) is his intellectual property. His people made it, his people wrote it; I just showed up."
Baldwin claimed that the show would be similar to Will Ferrell's one-man show You're Welcome, America: A Final Night With George W. Bush, which was similarly exported from his impersonation of Bush on Saturday Night Live.
The
SNL
star previously
claimed
he would retire his Trump impression, but later did a U-turn and announced he would
reprise
his role for the current season.
On Monday, he also said that he and his co-author Kurt Andersen were "sick" of Trump being used as a source of comedy.
"We're all sick of the whole Trump as a source of comedy thing, and I am too, but Kurt goes to another level," he said.
The actor is known for his harsh criticism of the president, and recently
implored
Americans to "send Trump to a retirement home in Moscow where he belongs."
Earlier this year, documentary filmmaker Michael Moore staged a one-man, anti-Trump Broadway show, titled The Terms of My Surrender, for a twelve-week run. Moore recently announced his intention to take the show on a national tour, despite the Broadway version's mixed critical reception and poor box office performance.
Alec Baldwin
is a cast member on
Saturday Night Live
, a director at the
People for the American Way
, and an actor in
30 Rock
.
George Soros
was the chairman for the
Foundation to Promote Open Society
.
David H. Koch
is a trustee at the
Aspen Institute (think tank)
, and a
740 Park Avenue, New
York
resident.
John D. Rockefeller Jr.
was a resident & owner at
740 Park Avenue, New
York
, and a developer for the
Rockefeller Center
.
Howard Stern

is the writer & figure in

Private Parts (1997)

, and the host of the

Howard Stern Show

.
Alec Baldwin
is an actor in
30 Rock
, a cast member on
Saturday Night Live
, and a director at the
People for the American Way
.
Posted by

Sam and Bunny Sewell
at 11:35 PM
No comments:
Links to this post